Your Call: A Quest of Identity with Julia Spangler and James Tousignant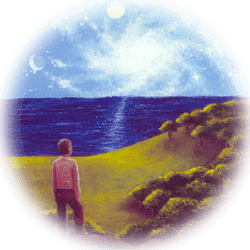 More About this Webinar
Everyone is called by spirit into life! But just what is that call, and how do you respond to the deep invitation to unfold the radiance and wholeness that you are as a spiritual presence and a force for good in the world? For some, the impulse may arise as a knowing, deep within our being, that we are here for a reason. For others, it may be felt as a willingness to join a conversation with spirit and life. However you know it, you answered a call, and now you are here. Let's make it count for something!
Join James Tousignant and Julia Spangler for a live webinar about the nature of the inner call and how you recognize the call of spirit as a natural expression of your own life.
Hour long audio/video webinar includes a guided reflection exploring your call to incarnation and paths of connection in the world. Session will be recorded and available to all who register
This webinar will be recorded and available to everyone who registers.
Presenter: Julia Spangler
Julia Spangler is passionate about music, humor, good science fiction, and the natural beauty of the world and all the beings who inhabit it. As a Parenting teacher, she delights in seeing parents discover playful ways to redirect their interactions with their children into more successful pathways. As a Certified Counselor, her focus is on the ways we can, with insight, redirect our behavior more constructively. She is a founding member of Lorian, beginning her spiritual work at the Findhorn Community by developing the guest program and singing with The New Troubadours. She is ordained as a Lorian minister. She loves human ingenuity, artistic expression and ideas which shake the mind out of unexamined patterns of
Presenter: James Tousignant
James Tousignant, Ph.D is an ordained minister/priest of Incarnational Spirituality and a member of the Lorian Faculty. He is formally trained as an experimental psychologist/research methodologist and worked as a senior statistician within government for over 20 years. During this time, he continued to follow his passion of working with the subtle realms, living into the teachings of Incarnational Spirituality, and teaching energy medicine. He also awakened to his call to healing through the Integrative Energy Healing program at Langara College, and developed a private healing practice. Recently, James has taken on managing an organization dedicated to providing front-line services, programming and shelter to individuals with mental health and substance use challenges. James lives on Vancouver Island, British Columbia Canada.