Learn to Understand and Manifest Your Subtle Presence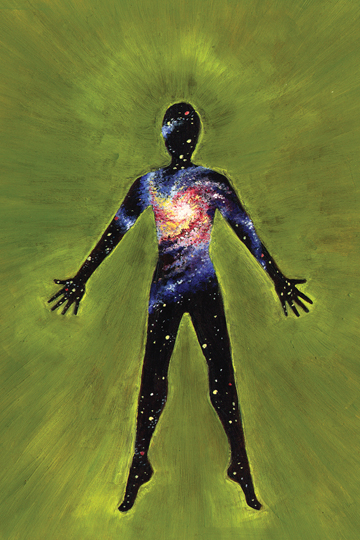 Learn how to stand as a strong and creative presence in the subtle dimension.
Class Information
Dates: Oct 25 - Dec 5
Each of us has a physical and psychological presence in the world. What is less recognized is that we also have an energetic and spiritual presence in the world's subtle half. The time is here to understand and manifest this subtle presence as surely and effectively as we do its physical counterpart.
The Earth is a whole ecology blending both physical and non-physical dimensions. We need to recognize this simple fact and learn how to uphold this innate planetary wholeness. This is especially important now as we are challenged in so many ways with forces of dis-integration and destruction. Working with subtle energies, partnering with subtle allies, doing subtle energy hygiene, manifestation, subtle activism: these are all tools and ways in which we can participate in a Gaian planetary system that needs our help on both physical and non-physical levels. To do so, we must learn how to stand as a strong and creative presence in the subtle dimension. This is the necessary foundation for all inner work. We contribute to the wholeness of the world by knowing how to Stand Whole in ourselves.
Class Description
Standing Whole is about discovering the subtle, energetic side of your nature: your subtle body. Understanding this aspect of yourself and learning to integrate its capacities into your physical life is a key to being whole. It is also the key to engaging the subtle dimension of life safely and effectively. Each week there will be one or two exercises that will help you delve into your subtle nature and connect it to your everyday life. This personal practice will be expanded by our online discussion and five live and recorded webinar sessions.
You will learn about:
The Two-Ecology nature of the world and how you engage with it.
The nature of your subtle body, its strengths and vulnerabilities, and its role in the wholeness of your life.
Habits and practices that integrate your subtle and physical selves
The Generative Presence of your "Whole Space," creating a foundation for future work with subtle energies and allies.
This class is designed to offer an understanding of wholeness that embraces both the material and spiritual dimensions and give you an understanding and vision of yourself as one who is able to engage the world both physically and non-physically. It will introduce you to your subtle side and provide instruction on how to integrate with it and provide a practical foundation for future work with subtle energies and subtle allies. Class draws on material from the book, Working with Subtle Energies by David Spangler which will be available in PDF format. Printed books available in the Bookstore.
Additional Information
Subtle Energies Classes build upon each other and must be taken in order. Subtle Energies I is a prerequisite for participation in Subtle Energies II and both are prerequisites for Subtle Energy III.
We strongly recommend taking Journey Into Fire or similar Lorian class prior to Subtle Energies I in order to get the most benefit from the class.
Other Classes in the Series: Journey into Fire, Subtle Energies II, Subtle Energies III.
Class Format
SUBTLE ENERGIES I: Standing Whole will be held on our online education site, Lorianeducation.com powered by Ruzuku where participants have access to the online discussion and materials 24/7 through their ongoing Learning Library. Course includes:
Weekly practice with exercises
Downloadable written presentation of exercises
Opportunity for facilitated online discussion, questions and answers
Five live webinar session with Rue and Freya: Oct 27th, Nov 3rd, 10th, 17th, Dec 1st – 9 am PT
Recorded talks by David Spangler
Ongoing archive of all recorded talks and class material
Registration $195
After completing the checkout process, you will receive a receipt with a link that will allow you to register in the online class site. You must click on this link in order to complete your registration in the class.
Class Facilitator: Rue Hass
Rue Hass, MA is a Spiritual Life Path Coach and Intuitive Mentor and author. Her background includes university teaching, broad, deep training in psycho-spiritual philosophy, NLP, energy psychology, and the graduate school of motherhood. Emerging from the social/political action of the 1960s-70s in Chicago, she lived in the Findhorn spiritual community in Scotland from 1974-1981. She was ordained as a Lorian minister/priest in 2011.
Class Facilitator: Freya Secrest
Freya Secrest, MSD is a spiritual mentor, priest, administrator and adult educator. Her love of travel took her to the Findhorn Foundation community in the early 1970's where she discovered a deep fellowship with the inner worlds of nature. She has worked as a Waldorf School Administrator, developed and taught programs at the Findhorn Foundation, served as Lorian's Executive Administrator and is currently its Educational Director.
Visit our Policies page for more information on our online classes, refunds and late registration policy.