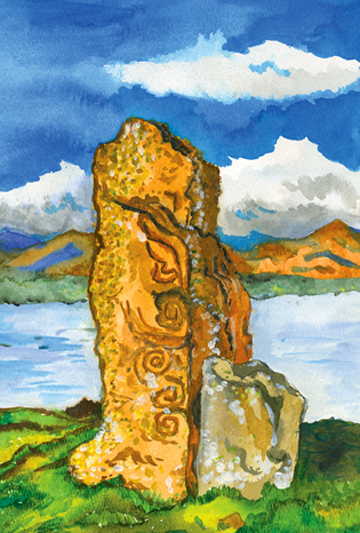 Explore patterns of connection that serve personal and planetary collaboration
Class Information
April 25 - May 22
Breathing with the Sidhe is an online class that will deepen and refine your personal practice of collaboration with our Gaian cousins. Using the Card Deck of the Sidhe and other reflective imagery, participants will strengthen their field of connection to the Sidhe realm. Suggested practices will build over the four weeks as we draw on personal experience and interaction with others. Throughout this experiential class, patterns will synchronistically emerge that will allow us to integrate and deepen our connections to our Sidhe cousins as well as the interiority of our beloved Gaia.
Class Description
A month long interactive forum deepening a practice of connection and healing. We will be using the Card Deck of the Sidhe, developed by David Spangler and Jeremy Berg, (available for purchase through Lorian Press) and also a new exercise suggested by the Sidhe to bridge the brokenness between Humanity and Sidhe within the greater life of Gaia.
Class Format
Breathing with the Sidhe will be held on our online education site, Lorianeducation.com, powered by Ruzuku. where participants have access to the online discussion and materials 24/7 for the duration of the class. Course includes:
New practices and explorations each week
Opportunity for online discussion and dialogue

Ongoing access to an archive of class materials and discussions

4 live webinar sessions. Saturdays, April 27, May 4, 11, and 18. 8 am Pacific Time

Registration $125
Class Facilitator: Jeremy Berg
Jeremy Berg, MCS is owner of the Lorian Press LLC, past director and board member of the Lorian Association. Trained as an architectural designer his patented work in ecological construction have been well publicized. He is the author of Faerie Blood, The Gathering Light: An Exploration Into The Incarnational Way, and A Knight to Remember. He has been a college Dean and Vice-President and has taught at both the secondary and postsecondary levels. Jeremy is the artist for the Card Decks of the Sidhe, online teacher and workshop presenter..
Visit our Policies page for more information on our online classes, refunds and late registration policy.