Explore the Multiple Aspects of Our Self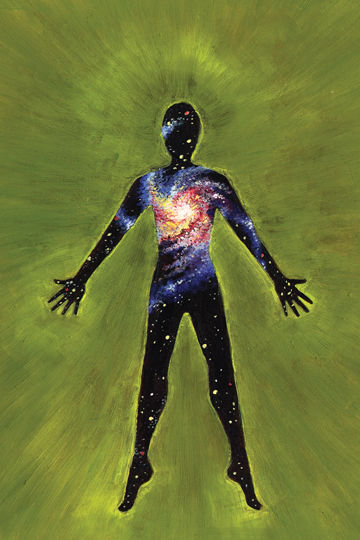 Explore the personal self, transpersonal self, the human self, and the nature self.
Class Description
There is a well-known saying – The whole is greater than the sum of its parts. This week-long discovery explores the understanding that our embodied life is comprised of several elements – a personal self, a transpersonal self, a human self and a world or nature self. Each of these elements has its own gift and each is an important part of what helps us to function and thrive in our world. We have the capacity to hold and consciously nurture all these aspects of our incarnational self, and as we do so, our Presence, that wholeness that is greater than the sum of any parts, emerges.
Each day of this online Discovery class you will access a short exercise focusing on one of these four aspects of yourself at a time convenient to your schedule. The exercise invites you to spend time with a part of yourself, deepening in relationship. At the end of the week, there will be a live teleclass session (also recorded) to draw together the whole process in one flow of experience. The intent is to build toward a felt sense of that place within you that draws all your various inner "selves" into a wholeness and gives expression to your Presence in the world.
Class Format
Discovering Presence will be held on our online education site, Lorianeducation.com powered by Ruzuku. where participants have access to the online discussion and materials 24/7 for the duration of the class. Course includes:
Downloadable written and audio presentation of exercises
Daily practice with guided audio recordings
Opportunity for online discussion and dialogue
One shared audio teleconference session (recorded) on Saturday, July 21st at 9 am Pacific Time.
Registration $47
Class Facilitater: Julia Spangler
Julia is passionate about music, humor, good science fiction, and the natural beauty of the world and all the beings who inhabit it. As a Parenting teacher, she delights in seeing parents discover playful ways to redirect their interactions with their children into more successful pathways. As a Certified Counselor, her focus is on the ways we can, with insight, redirect our behavior more constructively. She is a founding member of Lorian, beginning her spiritual work at the Findhorn Community by developing the guest program and singing with The New Troubadours. She is ordained as a Lorian minister. She loves human ingenuity, artistic expression and ideas which shake the mind out of unexamined patterns of thinking.
Discovery Courses are one or two week-long online classes focused on one key practice or principle of Incarnational Spirituality. They deepen your experience of the practice so that you can work with it more effectively in your life. They develop an approach that engages your physical, mental, emotional and energetic connections with the world through love and reflective perception.
Class materials are available 24/7 in Lorian education's online classroom and include written and audio exercises. Exercises are presented step-by-step, building upon each other. All teleclass or live webinar sessions are recorded and available to download for your personal use. See each course description for specific dates and activities.
Visit our Frequently Asked Questions (FAQ) page for more information on our online classes, refunds and late registration policy.